Come and join us.... Contact one of our regions:
Rally Points (RPs) are the very basis of the Corps' structure.  RPs are teams built from within communities, and that foundation, our Stations grow.
We are constantly seeking to increase our Rally Points across the Country and always building.  RPs are being setup to connect interested people locally in order to develop units.  So why contact us to see if there is one near you? 
Please use your Region's email address to find out more and see if there's an RP near you.
What happens if there are no Rally Points near me?
If there isn't one near you, why not volunteer to become a Rally Point Coordinator?  Simply contact your Region directly or through our contact form.
So, what is expected from a Coordinator?
The Coordinator is the communication hub for an area.  Each Coordinator will be assigned a JCAC email address and have access to other areas as we continue with our development.  They will also act as the representative for their area when dealing with HQ. 
In the early stages, it will be a simple case of receiving and acknowledging email contacts, but as things develop, it will depend on your own choice as to how much you want to put in – help to develop a unit or simply stay as the communication hub.
As the Coordinator, we would ask that you keep in touch with the registered individuals in your area, and once the numbers have grown to four or more, consideration given to the formation of a unit.  We would hope that working together, the nucleus can start to build interest amongst family, friends, and neighbours and training can begin.
If you're interested in Coordinating a Rally Point – get in touch, but don't forget to tell us where you are……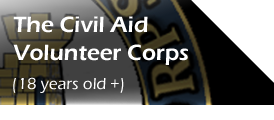 This is our Operational Arm for active adults who don't mind getting their hands dirty.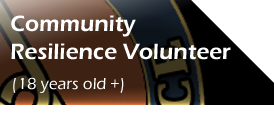 This is our Community Resilience Volunteers - our local experts, watching and monitoring our communities, and willing hand when needed.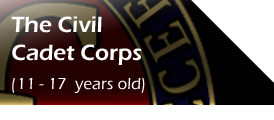 For young people between the ages of 11 and 18. If you want Experience, Fun, Adventure, Discovering, and friendship, then come and see us....